India travel-Monuments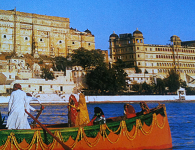 Monuments belonging to all periods of history (even prehistoric period) can be seen in India.Major tourist attraction can be seen in Agra ,because of Taj Mahal ,one amoung the seven wonders of the world.
India travel-Cultural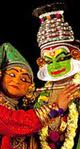 Indian subcontinent is known for its rich cultural legacy and its profound philosophical thoughts. The pre-Aryan and Aryan trends have contributed to the evolution of a rich cultural heritage in India. Dance forms of India represents devotion.
Indian Travel Website

Services provided by Indian Travel
Indian.Travel website's intention is to provide the accurate information required for an Indian travel. We provide Indian travel packages based on requests.The Indian travel agents ,packages and Holiday information provided by Indian Travel are accurate and verified by the Indian Travel frequently. Book your India Travel straight away .
India Travel
India is a vast and diverse country covering over 28 States from Kashmir in the north to Kanyakumari in the south stretching over 3,600 Kilometers. India has over 100 variety of languages distinguished by pronunciation, grammar and vocabulary. India has one of the oldest civilization dating back more than 6,000 years .
India Travel-Places

Some of the most important hill stations of the world are owned by India. Valleys of Kashmir which is known as the paradise on earth is the most important among them. Kashmir ranges from 500ft to 6000ft above sea level. Entire valley stretches about 130km in length and 40 km in breadth.
India travel-Beaches

Indian beaches provide one of the finest Tourist attractions. Each beach provides a unique and equally enticing feature of its own. India has a 7500-odd km long seashore. Kovalam in the southern most state of Kerala and beaches spreading across the state of Goa are well known for beach tourists.

Indian bio diversity is most significant in the world ranging from 45,000 species of plant kingdom and 77,000 species of animal kingdom . India is considered as one among the 12 mega diversity areas of the world. Best known for Indian mammals are the Indian tiger and the Indian elephant. The Indian bison a species of the wild buffalo,the Ganges Dolphin,one-horned Rhinoceros,over 1200 species of birds, 450 species of reptiles give Indian wildlife its own uniqueness. more